has been helping changemakers create
tailored communications strategies since 2002.
Use the interactive Smart Chart tool to guide
your strategic communication plan.
Create a custom communications plan from scratch
Assess the quality of existing communications activities
Evaluate the impact of a completed communications effort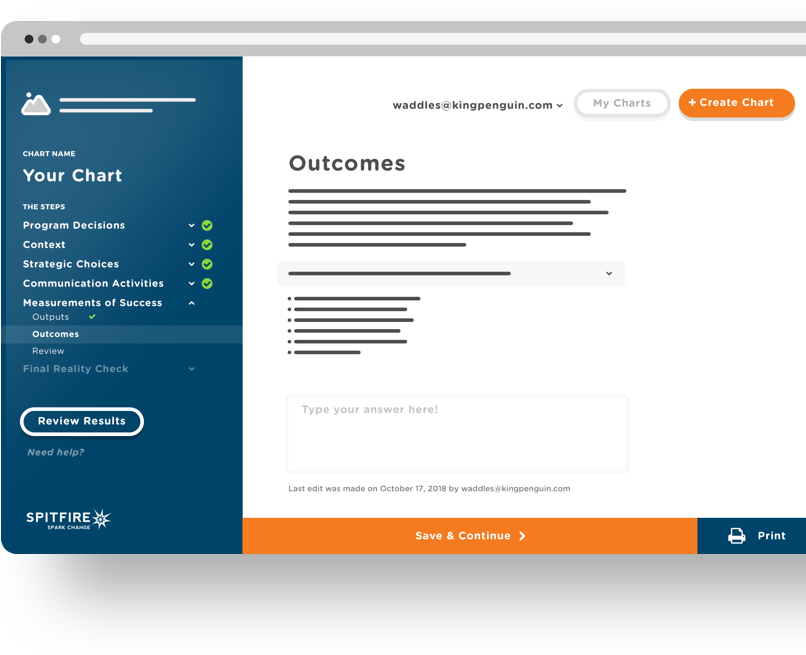 Built on experience
Smart Chart consolidates decades of communications experience & best practices into an effective, easy-to-use online platform.
Straightforward Features
Create multiple communications strategies, save your progress as you go, and download or print to share with your team.
Strategic Thinking
Simple evaluation techniques help you judge your decisions and keep your plan on track.
Insights
Extra planning tips and examples help you break through creative blocks.
The Tool for Nonprofits
Since 2007, thousands of organizations around the world have used Smart Chart to hone their communications efforts and develop highly effective strategies for bringing their vision to life.
Start charting your course